Plastic has gotten a bad reputation in many ways in recent years. If only because of the news that it is not actually safe to store food.
The real dangers
This one was pretty shocking news when it first came out, and it's completely understandable. For years, people have used plastic to store food. Nevertheless, is the situation really so stalemated?
The truth is that not all plastics are bad. There are some that have been found to be really dangerous and unsuitable for food storage, namely a few specific chemicals. Namely, bisphenol A (BPA) and phthalates. These chemicals were added to many plastic containers, including baby bottles and water bottles. Later studies have shown that these chemicals can lead to many health problems, including immune deficiencies, metabolic and hormonal abnormalities, behavioral problems, and even brain damage. For this reason, plastics containing these chemicals have been deemed completely unsafe.
Hasty generalization
People did not realize that not all plastics contain these harmful chemicals. Several variants of plastic have been found to pose no health risks and are therefore safe to use for food storage. These include polyethylene terephthalate (PET), high density polyethylene (HDPE), low density polyethylene (LDPE) and polypropylene (PP). These plastics are often used to make plastic containers with lids, food storage boxes, bags for bread, cereal and frozen foods, bread spread jars and take-out containers.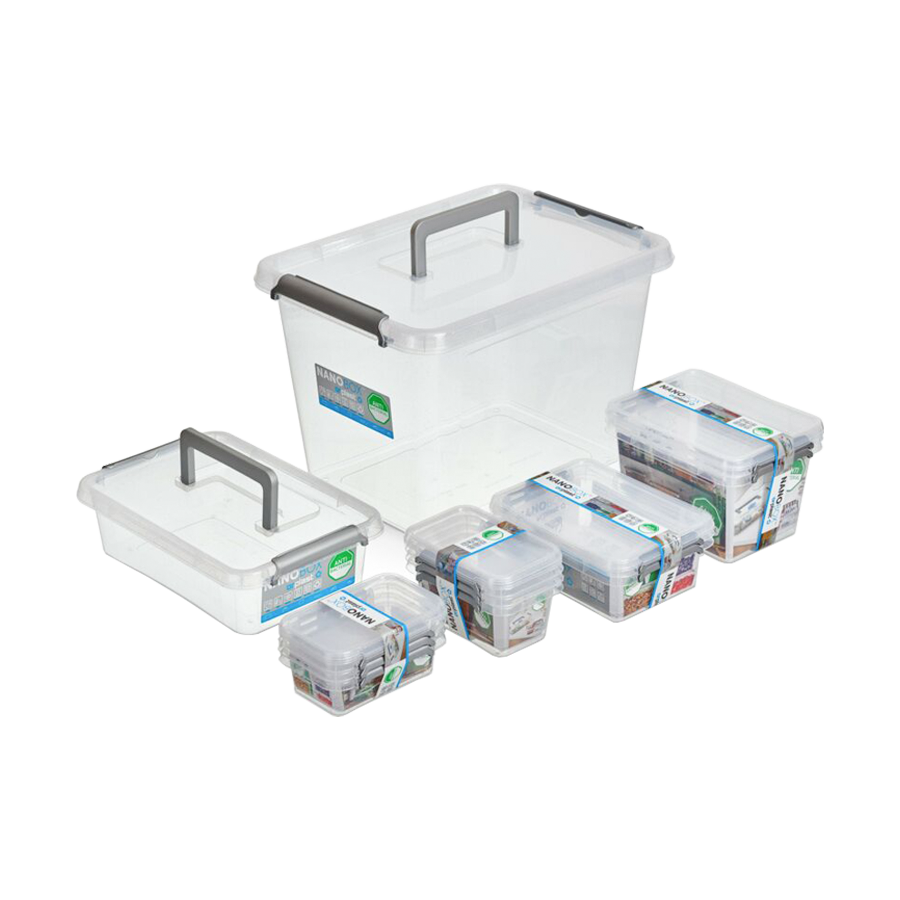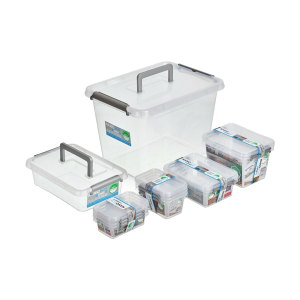 Set of 12 food containers ANTIBACTERIAL
Safety with plastic food containers
Many people prefer to stay safe and avoid plastic food containers altogether, but this can be difficult. This is because they are the most common and readily available food containers, and having to provide, purchase or constantly bring your own non-plastic alternatives can be costly and cumbersome.

A simple way to verify your container is to check the code or recycling number on the bottom of the plastic. On polyethylene, you'll see the number 2 in the middle of the little triangle of the recycling symbol, while on polypropylene you'll see the number 5. Containers with numbers 4 and 6 are also pretty safe; what you really want to avoid are those labeled 3 or 7. These usually appear on plastic containers that contain BPA or phthalates.

Many companies have become more aware of the harmful chemicals found in some plastic containers and have taken steps to label their products. With these labeled containers, you can rest assured that your food will remain safe and fresh.

Summary
We can confidently answer that yes, storing food in plastic food containers is safe. Just be sure to distinguish between the different types of packaging and watch out for inferior ones containing harmful substances.
Photos: materials from the client